When you registered the CJ account, you may wonder how to deliver orders automatically. Here are some directions for you to achieve that. After these steps, CJ team will automatically handle the orders in your shop, ship for you and send the tracking numbers to your customers.
Simple Directions:
Activate stores:My CJ → Authorization
Connect products: ① automatic connection ②sourcing request ③listing
Payment
Detailed Directions:
Here is also a tutorial video for you:
[embed]https://youtu.be/dVLpRx0y-bs[/embed]
1. First of all, you need to activate your stores. Sign in and click My CJ. Finish the following steps to add your store, and then you will find the store status is Activated.
2. There are three situations for the products you want.
①You wanna make us the supplier of your existing goods. So you can "Add automatic connection" to connect your products with ours.
Pin the product of which you wanna us to be the supplier, and click the "match" to pick some keywords to search. And you can search for this product by its image. Finally, connect the same product you can find from CJ APP. If you can't find. You can send a sourcing request to us. Also, we have a new feature that is CJ's Automatic Connection Feature.
Connect the variants and select the shipping method that you are going to use, then submit. Then the system will begin to sync orders for these products!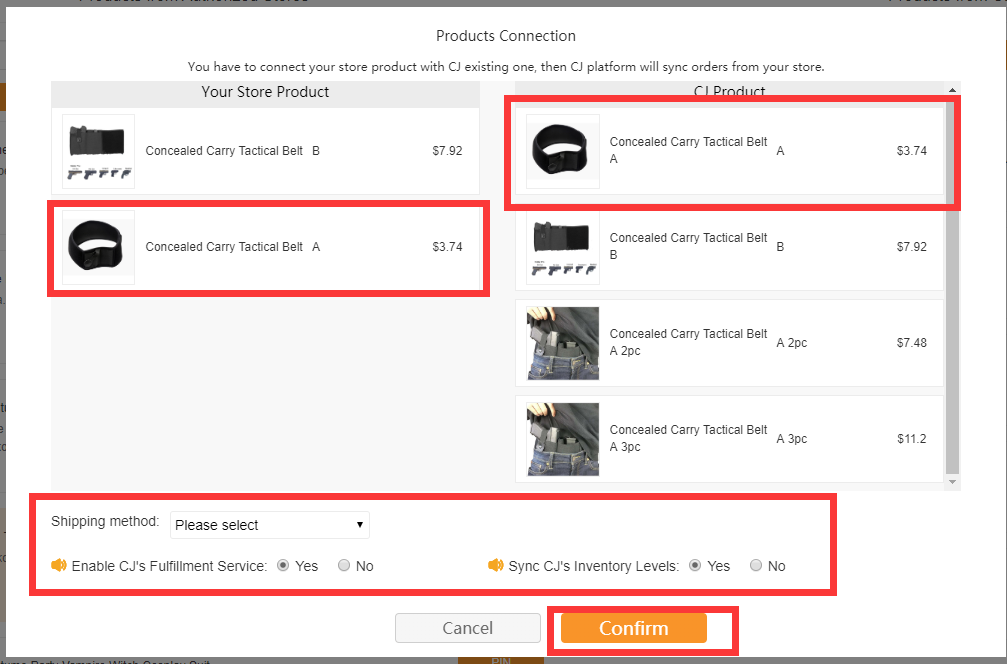 ② If you didn't find the same product, you can post a sourcing request on that product. Our sourcing team will try their best to find the matched product for you. You can check the status of the sourced product on the sourcing page.
My CJ >> Sourcing >> Post Sourcing Request
Source products that exist in your store.
Source products with their links or images
Fulfill the form above then you can submit to us.
③ If you wanna add some new products in CJ to your store. Just click the "list" button, and then it will go to your store.
PS: The total price of the product is equal to the product price plus its shipping cost.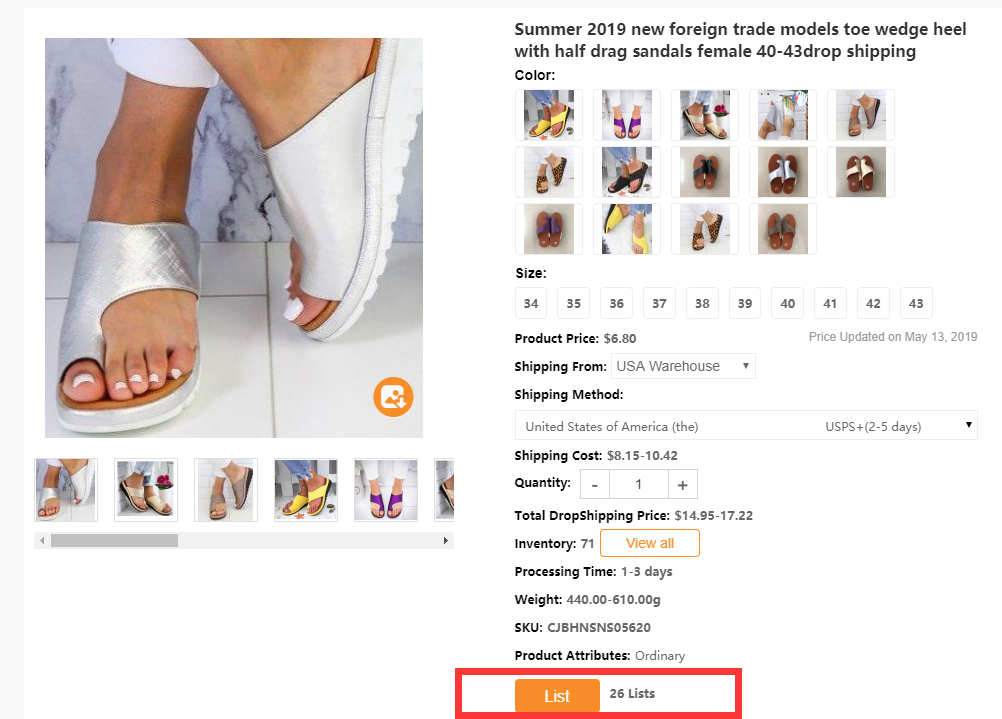 3. You can go to the My CJ >> DropShipping Center to check the orders that the system automatically generated, and choose which orders you are going to place to us.
After your customers made orders, all you need to do is just paying us for the products. And CJ team will do all the best things for you.
Don't hesitate to tell us if you have any questions.