Winter, the Q4 of a year, is a hot season for e-commerce business, not only for the holidays of Christmas and Black Friday but also for the deposits after one-year hardworking.
Thus a lot of online shop owners who seize the business opportunity spring up and start their dropshipping business in Q4 2018. Are you one of them? If not, don't worry. It's never too late to start your e-commerce business.
If you are wondering what to sell in winter 2018, this is the article for you to refer to.
We've got a result of Top 10 hot dropshipping products in Q4 2018, which is summarized according to the data from CJ app platform.
A chilly cold winter torments people physically and mentally. To warm body undoubtedly becomes a significant thing in winter, thus Electric Heated Vest comes into human's view.
Using the electric method to restore your body's vitality, relieve any muscle pain, and promote blood circulation without radiation, heated vests become quite popular with customers.
Which part of your body feels coldest in winter? The answer must be the hand and foot, especially for women and the elders. Since vest has got electrically heated, gloves and socks are following its steps.
With an internal battery, the gloves and socks keep you warm for a long time. You won't tremble when standing in the cold wind and you greet people who rub their hands to warm up, "hey man, have you got the warming equipment?"
Having seen its useful function now, the only thing you need to do is to list these products to your stores and sell to your target customers.
Ultrasonic Skin Scrubber Face Cleanser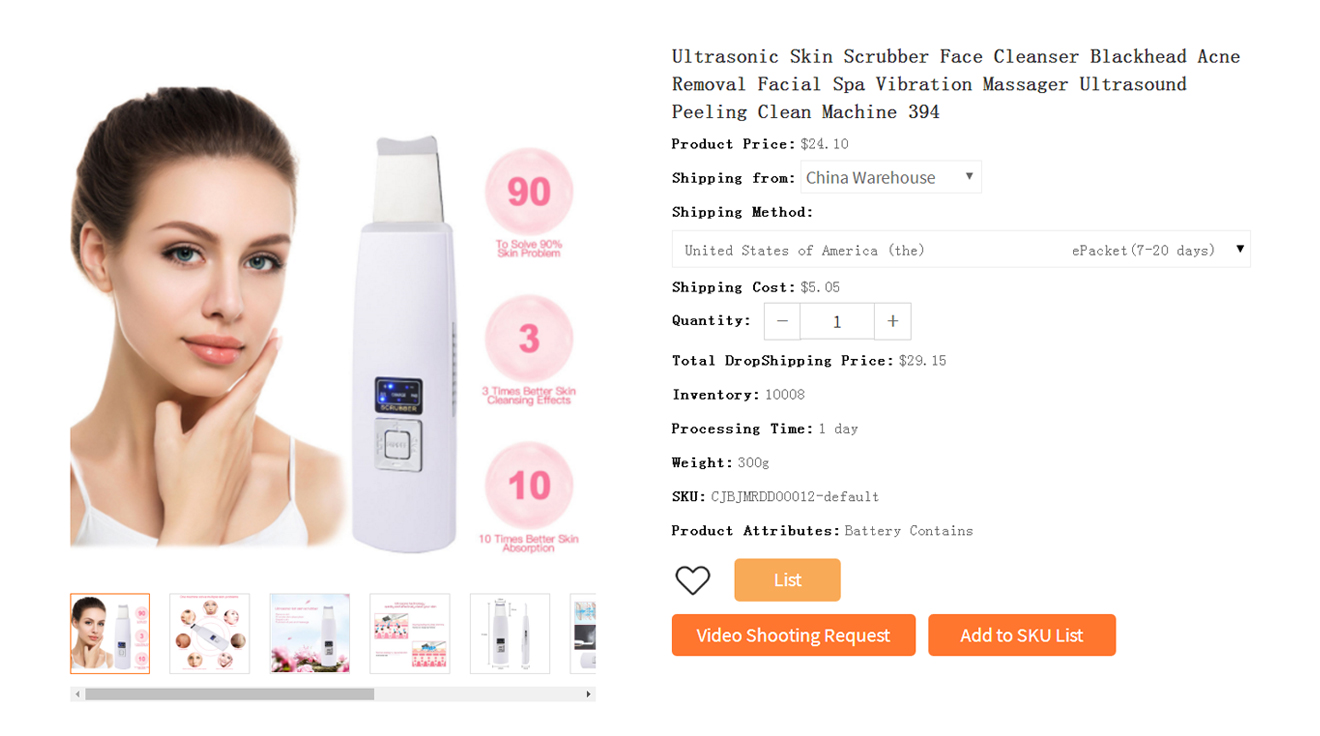 Ultrasonic high-frequency oscillation of 10, 0000-30, 0000 times per second enhances skin permeability and promotes blood circulation of the human microvessel.
With three functions of deep clean, decomposition of melanin and eliminating wrinkles, this face cleanser has become customers' previous choice, especially those who focus on beauty.
Curling Iron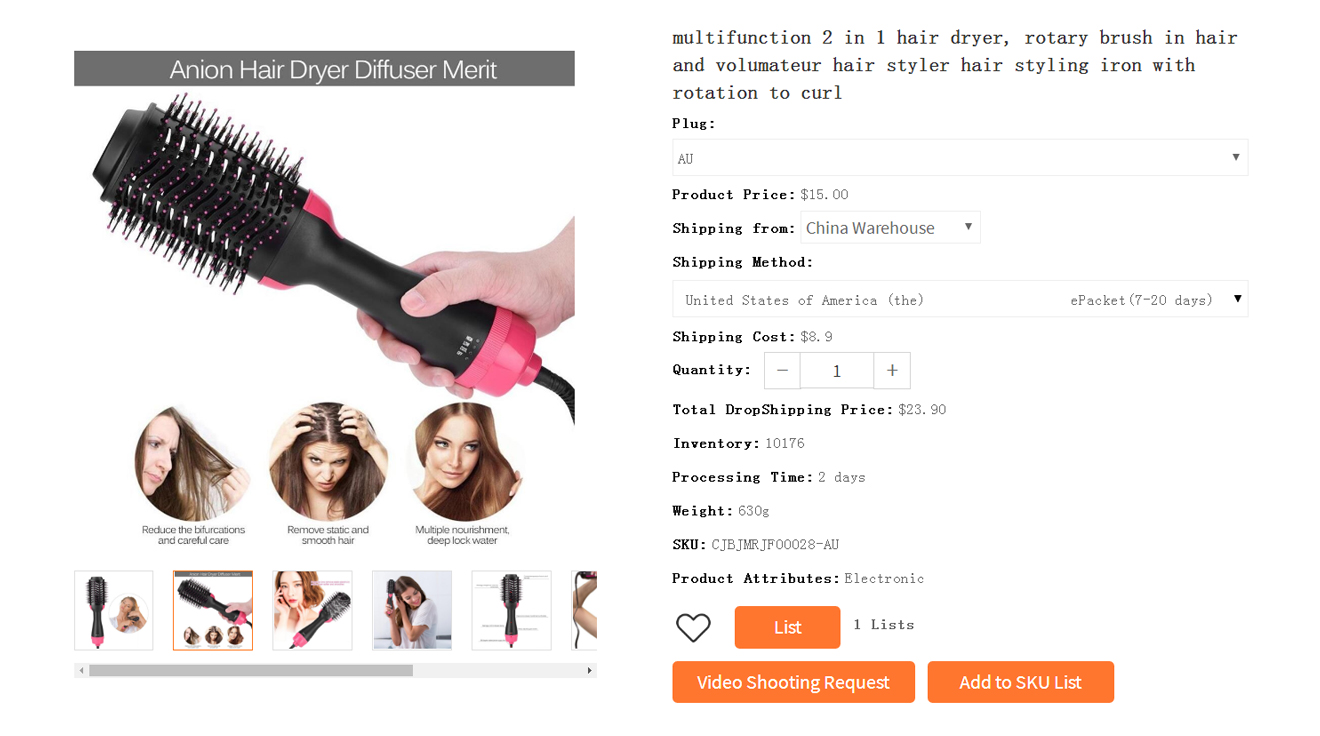 Curling Iron is a must-have product for online shoppers in winter.
Because of low temperature, it takes a long time to dry hair, which has been a trouble for women with long hair.
So curling Iron, with multifunction of hair drying and hair setting, comes into dropshipping market and becomes one of the top10 products in Q4 2018.
Toys
To keep kids quiet at home, just give them toys.
A plush hamster mimics every word in a funny and high pitched voice no matter you laugh, sing or speak any language. And the electric wall driving car is utterly astonishing and very popular with kids, especially boys.
It will be a large surprise to kids when they find them in socks on Christmas day.
Funny Toilet Brush
This one on our list of hot dropshipping product in Q4 2018 is a very funny thing- a Trump toilet Brush, which amuses you a lot in boring winter when you brush your toilet.
Why is this toilet brush so popular in the world?
The reason is not only because of its funny look but also because of its good quality and practicality.
Hand Tools
Small and easy to take, this snowflake shape hand tool with multifunction is a must in your home. And you can bring it everywhere easily and use it at any time you need. A short video follows helps you know its function better.
Start your dropshipping business now.
Dropshipping has been a very popular retail method today, and CJDropshipping will be your best choice to cooperate with.
I hope we both sides can get win-win results.